Julie and Sebastien's  beach destination wedding
Saying "I do" in paradise:  An island wedding ceremony
The  couple: Julie and Sebastien
Location: Ile au Bernach, Mauritius Island
An ocean view wedding ceremony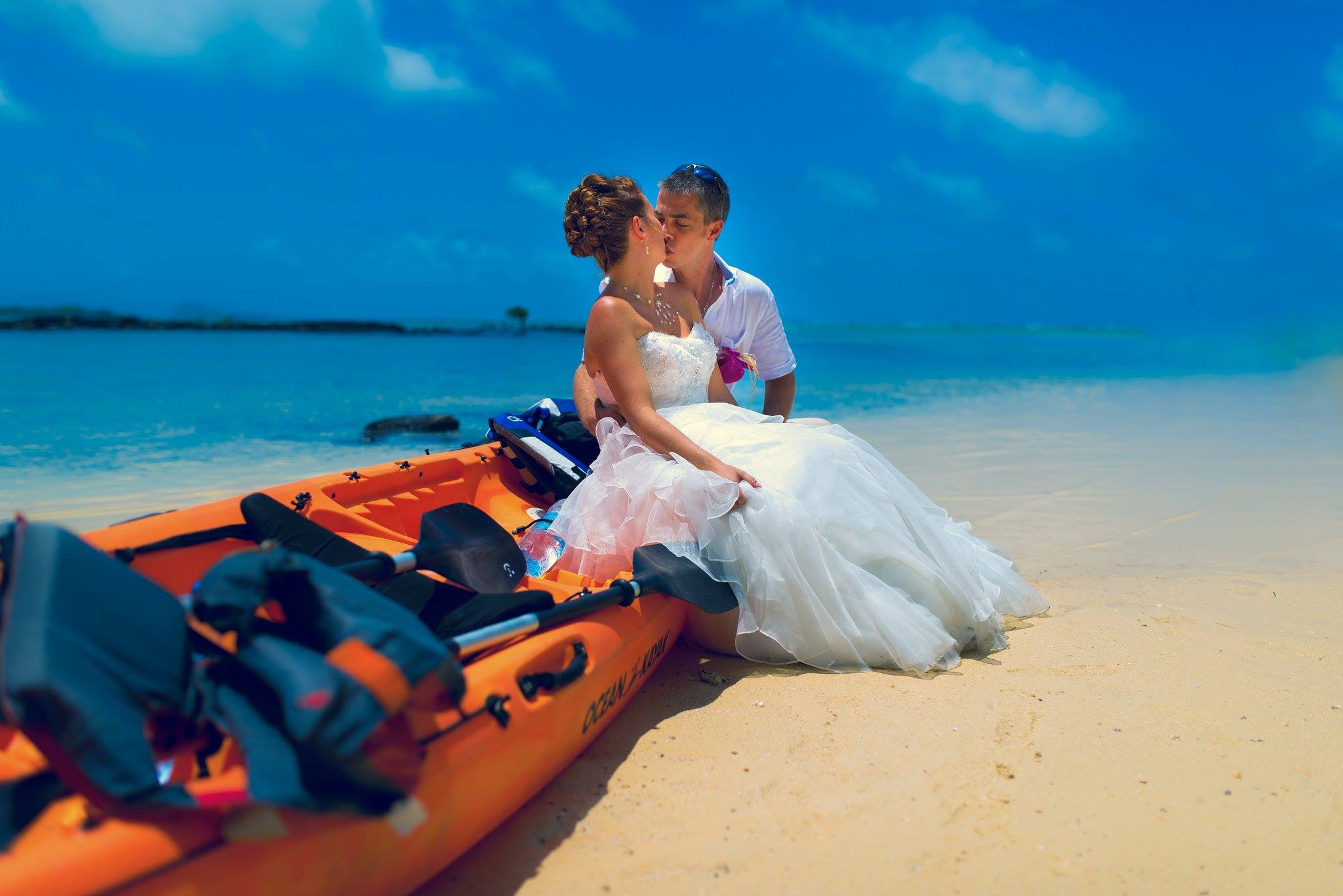 The island itself breathes out this enchanting breeze, and invites you with a serenely tranquil shore that seems to lure you into that feeling of wanting to get lost, and actually not want to be found. Stepping onto the white sand that seems to melt underneath your bare feet, you turn around to see an endless ocean of water that is, simply put, just so beautiful.
No, dear readers, we did not just describe a dream! That, ladies and gentlemen is the venue of Julie and Sebastien's beach destination wedding.
This is Mauritius for you.
With a little sand in between our toes…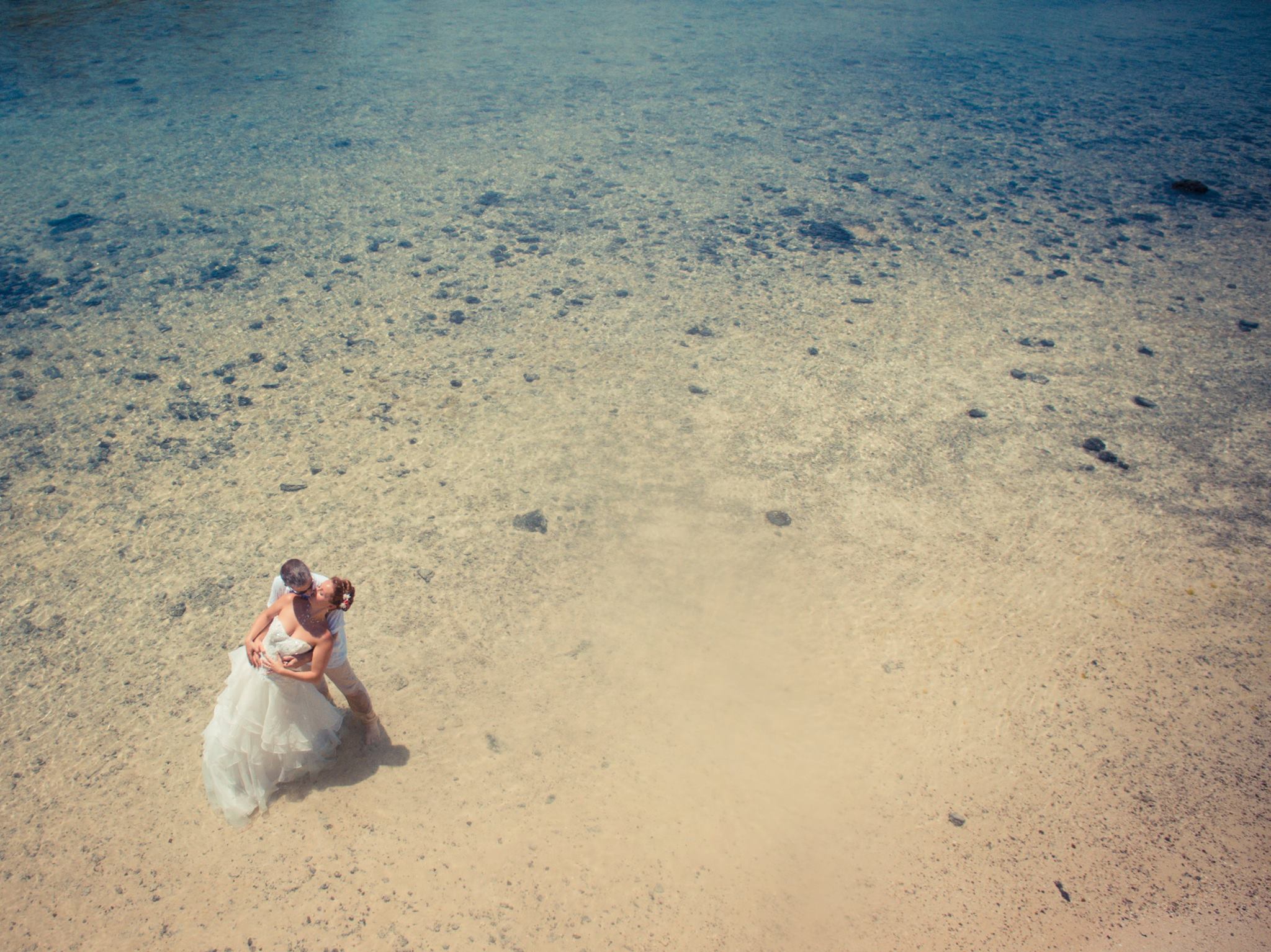 The breathtaking play of turquoise water blended with an almost unbelievably cloudless blue sky make for an amazing backdrop for an unforgettable day. The setting seems almost unreal, that one cannot help but take a moment to breathe in the majesty that stands before you, and silently agree with yourself that there's absolutely no other place you'd rather be. Yep, having an island wedding was definitely the right decision- there is without a question no other way any of us present for the beautiful wedding ceremony would rather spend this day.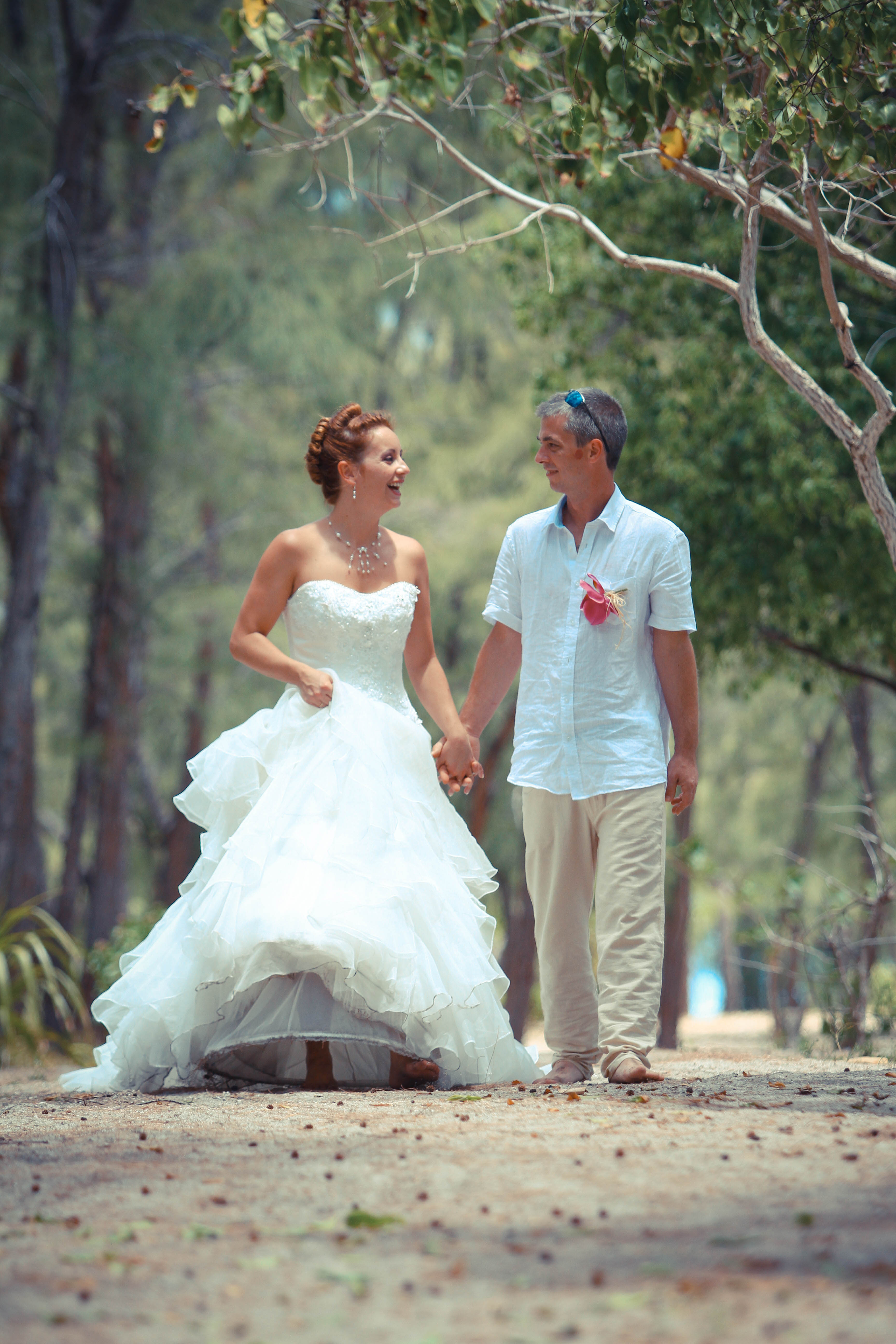 Sebastien looks at his beautiful bride, and from where I'm standing, you can tell he is falling in love all over again.
The most beautiful thing about this couple was their sense of playfulness they brought out of each other. Those two were most definitely not afraid of playing with the waves and getting a little wet! The day was all about relaxation, no stress, and a good dose of fun to go with it-typical attributes of a destination wedding in Mauritius. Of course, we all managed that to the core-an unlimited bout of laughter, and buckets of smiles all around made for an unforgettable beach wedding ceremony. As a destination wedding photographer, these are the moments one wants to freeze by capturing the love and fun that such moments were made of.
Being caught in the moment, with this beautiful setting that nature graced us with, and looking at this beautiful couple exchanging their vows, I was reminded that together is a beautiful place to be.
Many congratulations to Julie and Sebastien!